[an error occurred while processing this directive] [an error occurred while processing this directive] [an error occurred while processing this directive] [an error occurred while processing this directive] [an error occurred while processing this directive] [an error occurred while processing this directive] [an error occurred while processing this directive] [an error occurred while processing this directive] [an error occurred while processing this directive] [an error occurred while processing this directive] [an error occurred while processing this directive]
Sijainti / Location
Informaatiotekniikan laboratorio sijaitsee
tietotekniikan talon
kolmannessa kerroksessa Otaniemessä. Kolmannen kerroksen aulasta löydät tehtäväpapereita, ilmoitustaulun ja palautuslaatikot.
Computer Science building is situated
in Otaniemi, Espoo.
. Our laboratory can be found at top (3rd) floor. You may need to fetch or return something - shelves and boxes can be found at 3rd floor in the main lobby, see figure below.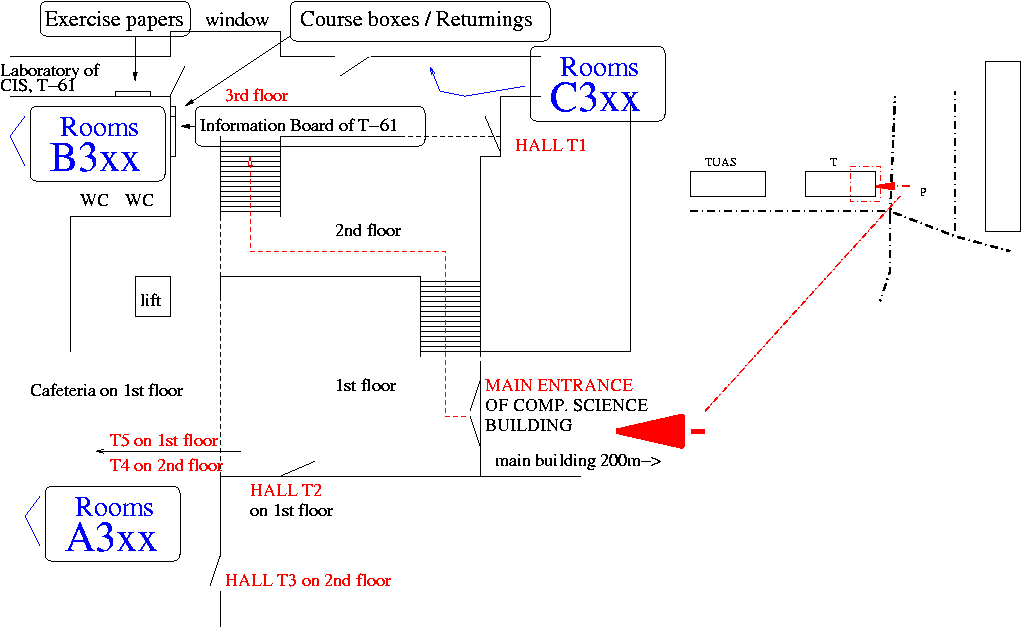 Page maintained by webmaster at cis.hut.fi, last updated Thursday, 11-Aug-2005 15:31:06 EEST

[an error occurred while processing this directive]